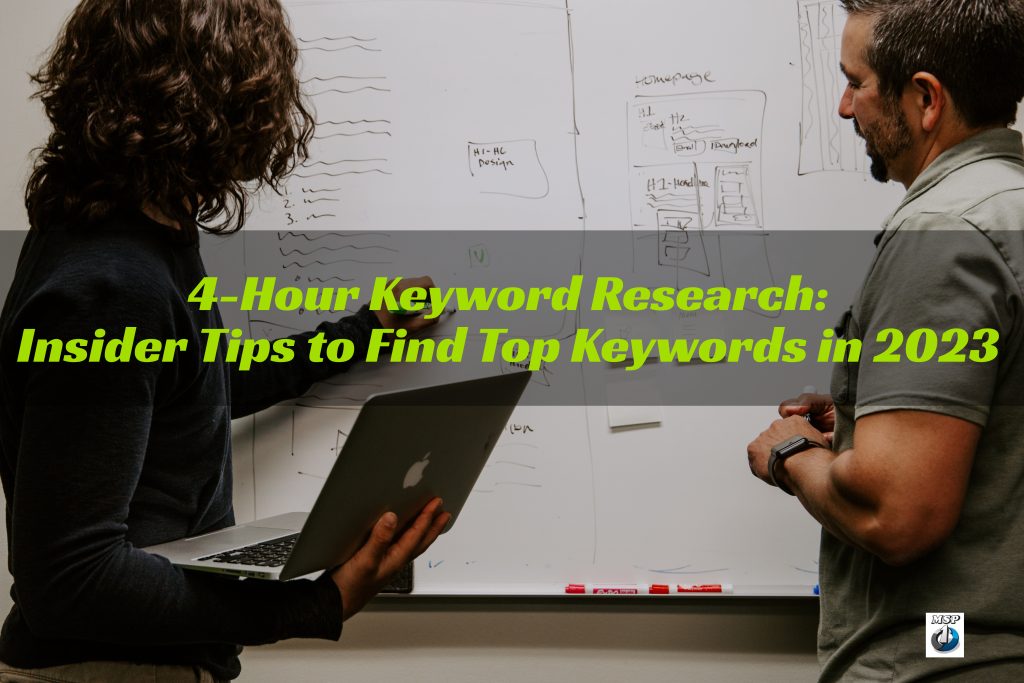 As the dynamic realm of SEO constantly shifts, the significance of keyword research persists as a vital element in propelling organic traffic and securing top-tier positions in search engine rankings.
This comprehensive guide will accompany you on a journey through the best tools and techniques for keyword research in 2023, honing in on the efficacy of Google Keyword Planner, compared with renowned contenders, such as Ahrefs Keyword Explorer and KWFinder, mentioning keyword difficulty as a metric as well.

KLICK HERE TO READ THIS ARTICLE IN GERMAN!

However, there is more to do in terms of SEO than just keyword research and basic onpage SEO: It is vital to embrace structured data and schema markup, prioritize mobile-first indexing, and utilize video content. Keep an eye on algorithm updates, focus on user experience, optimize for voice search, invest in content marketing, and monitor and measure your success.
Why Google Keyword Planner is Still the Best Tool for Keyword Research
Despite the growing number of keyword research tools available today, Google Keyword Planner remains the top choice for SEO professionals and digital marketers. Here's why:
1. Comprehensive Data from the Source
Google Keyword Planner provides the most accurate and up-to-date information on keywords, as it's directly sourced from the search engine itself. By using this tool, you can determine search volume, find related keywords, and analyze the competition. You need a valid credit card on file or an active ads campaign running, to see exact numbers. However, the Keywords Everywhere browser extension allows you do see exact numbers without the mentioned requirements:
2. Free and Easy to Use
Google Keyword Planner is completely free to use, making it accessible to everyone, from local SEO agencies to large-scale SEO experts. Its intuitive interface and powerful features make it easy for anyone to find the best keywords for their website or business.
3. Integration with Google Ads
One major advantage of using Google Keyword Planner is its seamless integration with Google Ads. This feature allows you to not only research keywords but also create and optimize your ad campaigns all in one place.
4. Unmatched Keyword Analysis
Google Keyword Planner offers unparalleled keyword analysis compared to alternative tools like Ahrefs Keyword Explorer and KWFinder. With its extensive database and accurate information, you can easily find good, keywords, find similar keywords.  In Google search you take advantage of Google Autocomplete to generate keyword ideas.
5. Ideal for SEO Coaching and Consulting
Whether you're an SEO coach, SEO consultant, or SEO advisor, Google Keyword Planner is the perfect tool to help your clients develop their keyword strategies. Its wide range of features and accurate data make it the go-to tool for SEO professionals worldwide.
How to Conduct Effective Keyword Research
Now that we've established the importance of Google Keyword Planner, let's dive into the process of conducting effective keyword research:
Start with a Broad Topic: Begin by identifying a general topic related to your website or business. This will serve as the foundation for your keyword research.


Use Google Keyword Planner: Enter your broad topic into Google Keyword Planner to find the right keywords and determine search volume. This will give you an idea of the popularity and competition of your chosen keywords.


Analyze the Competition: Study the top-ranking websites for your target keywords and identify the factors contributing to their success. This can include content quality, backlinks, and on-page optimization.


Find Long-Tail Keywords: Long-tail keywords are more specific and typically have lower competition. Use tools like Ubersuggest and Keywordtool.io to find long-tail keywords related to your main topic. You will find more tools in the next paragraph.


Optimize Your Content: Incorporate your target keywords naturally throughout your content, including headings, meta tags, and image alt text. Don't forget to keep your focus keyword (target keyword) in mind and avoid keyword stuffing.



Related: Mastering OnPage SEO in 2023: Download 20-Points OnPage SEO Checklist for FREE!

Monitor and Adjust: Regularly track your website's performance using analytics tools to determine the effectiveness of your keyword strategy. Make adjustments as needed to improve your rankings and drive more organic traffic.
Comparing Google Keyword Planner to Other Keyword Research Tools
While Google Keyword Planner is our top choice, it's important to consider other keyword research tools as well. Let's take a look at some popular alternatives and their unique features:
Ahrefs Keyword Explorer
Ahrefs Keyword Explorer is a powerful and comprehensive keyword research tool that provides valuable insights, including Ahrefs keyword difficulty scores, search volume, and related keywords. While it is a paid tool, it is a great Ahrefs alternative for those who prefer a more feature-rich platform.
KWFinder (Mangools Keyword Finder)
KWFinder by Mangools is another popular tool for keyword research. It's known for its user-friendly interface and accurate data on search volume, keyword difficulty, and related keywords. With its advanced filtering options, you can easily find long-tail keywords with low competition.
SEMrush Keyword Research
SEMrush is an all-in-one SEO and digital marketing platform that offers a robust keyword research tool. In addition to finding keywords, you can also analyze your competitors' strategies, track your rankings, and conduct site audits.
Ubersuggest
Ubersuggest is a free keyword research tool that provides keyword ideas, search volume, and competition data. While not as comprehensive as some of the paid alternatives, it is an excellent option for those on a budget.
Choosing the Right Keyword Research Tool for Your Needs
Ultimately, the best keyword research tool for you depends on your specific needs and budget. If you're looking for a free and accurate tool, Google Keyword Planner is hard to beat. However, if you require more advanced features or prefer a different platform, tools like Ahrefs Keyword Explorer, KWFinder, and SEMrush are excellent options.
While targeting high search volume keywords can bring in more traffic, it's important not to overlook keyword difficulty, which plays a crucial role in determining the competitiveness of a keyword.
The Significance of Keyword Difficulty
Keyword difficulty is a metric that evaluates the level of competition for a specific keyword, taking into account factors such as the number and quality of backlinks, domain authority, and content relevance. By assessing keyword difficulty, you can gauge the effort required to rank well for a particular keyword and prioritize your SEO efforts accordingly.
Prioritize achievable targets: Focusing on keywords with lower difficulty scores allows you to target search queries where you have a higher chance of outranking competitors. This is particularly important for newer websites or those with lower domain authority, as targeting high-difficulty keywords might prove fruitless initially.


Understand competition: Analyzing keyword difficulty gives you insights into the competitive landscape of your industry. It helps you identify your major competitors, their strengths, and areas where you can potentially outperform them.


Optimize resource allocation: Knowing the difficulty of your target keywords enables you to allocate your resources more effectively, focusing on SEO strategies that are likely to yield the best results.
Unveiling the Power of Competitor Research
Conducting competitor research is an essential aspect of keyword difficulty analysis, as it provides valuable insights into what strategies are working for others in your industry. By examining your competitors' websites, backlink profiles, and content, you can identify areas of opportunity and weakness, allowing you to refine your own SEO efforts.
Learn from the best: Studying successful competitors can reveal effective SEO techniques, content ideas, and marketing strategies that you can adapt and apply to your own website.


Identify content gaps: Competitor research helps uncover content gaps in your industry, presenting opportunities to create unique, valuable content that addresses users' needs and queries.


Discover link-building opportunities: Examining your competitors' backlink profiles can uncover potential sources of high-quality backlinks, enabling you to improve your website's authority and ranking potential.
Leveraging Ahrefs Keyword Explorer
As mentioned before, Ahrefs Keyword Explorer is a powerful tool that simplifies the keyword difficulty assessment and competitor research process. With its comprehensive database and user-friendly interface, you can instantly identify keyword difficulty scores, along with crucial data such as search volume, CPC, and SERP features.
Instant difficulty scores: Ahrefs Keyword Explorer provides a concrete difficulty score for each keyword, allowing you to quickly determine the competitiveness of your target keywords.


Comprehensive keyword data: The tool offers in-depth information about each keyword, including search volume trends, CPC, and SERP features, allowing you to make informed decisions about your keyword strategy.


Competitor analysis: Ahrefs Keyword Explorer enables you to analyze your competitors' websites, backlink profiles, and content, helping you uncover valuable insights and opportunities to improve your SEO strategy.
Also interesting: SEO Consulting and Coaching for Web Design and Advertising Agencies
When high-quality content is online and basic onpage SEO is done, there are still some things that can be optimized in terms of SEO:
Embrace Structured Data and Schema Markup
Structured data and schema markup are essential components of modern SEO. They help search engines better understand your website's content and provide users with more detailed and relevant search results. By implementing schema markup, you can improve your website's visibility and click-through rates on SERPs.
Here are some steps to incorporate structured data and schema markup into your SEO strategy:
Identify Relevant Schema Types: Determine the appropriate schema types for your website's content, such as articles, products, events, or local businesses.


Create JSON-LD Markup: Use JSON-LD (JavaScript Object Notation for Linked Data) to create structured data markup for your website. This format is recommended by Google and is easier to implement than other formats like Microdata or RDFa.


Validate Your Markup: Use Google's Structured Data Testing Tool to ensure that your markup is error-free and properly implemented.


Monitor Your Results: Keep an eye on your search performance and make any necessary adjustments to your structured data strategy.
Prioritize Mobile-First Indexing
Mobile-first indexing has become the standard approach for Google and other search engines. With the majority of internet users accessing websites from mobile devices, it's crucial to ensure that your website is mobile-friendly and optimized for mobile search.
Follow these tips to optimize your website for mobile-first indexing:
Responsive Design: Use a responsive design that automatically adjusts your website's layout and content to fit various screen sizes and devices.


Optimize Page Speed: Improve your website's loading time on mobile devices by compressing images, minifying CSS and JavaScript files, and using browser caching.


Simplify Navigation: Make it easy for mobile users to navigate your website by using clear and concise menus, large buttons, and easy-to-read text.


Optimize for Local Search: Ensure that your website is optimized for local search by including relevant local keywords, implementing schema markup for local businesses, and maintaining an up-to-date Google My Business listing.
Utilize Video Content for SEO
Video content has become increasingly popular and can significantly boost your website's search rankings. By incorporating videos into your content marketing strategy, you can increase user engagement, improve dwell time, and drive more organic traffic.
Consider the following tips for leveraging video content in your SEO strategy:
Create High-Quality Videos: Produce engaging, informative, and visually appealing videos that provide value to your audience.


Optimize Video Metadata: Include relevant keywords in your video titles, descriptions, and tags to help search engines understand your video content.


Transcribe Your Videos: Provide a text transcription of your video content to improve accessibility and help search engines better index your content.


Host Videos on Your Website: While it's essential to have a presence on popular video platforms like YouTube, consider hosting your videos on your website as well to drive traffic and improve your search rankings.
Explore our SEO Videos category for valuable insights and tips on optimizing your video content for search engines.
By incorporating these advanced strategies into your SEO efforts, you can further improve your website's search rankings, attract more organic traffic, and stay ahead in the competitive digital landscape.
However, as the world of SEO continues to evolve, it's crucial to stay informed and adapt your strategies accordingly. Here are some tips to help you stay ahead in the SEO game:
1. Keep an Eye on Algorithm Updates
Search engine algorithms are constantly changing, and it's essential to stay updated on the latest developments. By understanding how these updates affect your website and adjusting your strategies accordingly, you can maintain your search rankings and avoid penalties.
2. Focus on User Experience
User experience (UX) is becoming increasingly important for SEO. Ensure that your website is user-friendly, mobile-responsive, and fast-loading to keep visitors engaged and encourage them to explore more of your content.
3. Optimize for Voice Search
Voice search is on the rise, and optimizing your content for voice queries is essential for staying relevant. Use conversational language and long-tail keywords to capture voice search traffic.
4. Diversify Your Keyword Strategy
Don't put all your eggs in one basket when it comes to keyword research. Use a mix of broad, long-tail, and local keywords to target different segments of your audience and maximize your search visibility.
High-quality, engaging content is essential for attracting and retaining visitors. By creating valuable content that answers your audience's questions and solves their problems, you can build trust and credibility, which will ultimately lead to better search rankings.
6. Monitor and Measure Your Success
Track your website's performance using analytics tools like Google Analytics and Google Search Console, and don't be afraid to make adjustments based on the data. By continuously monitoring and optimizing your SEO strategy, you can stay ahead of the competition and maintain your search rankings.
Summary
Keyword research is the foundation of any successful SEO strategy, and Google Keyword Planner remains the top choice for SEO professionals due to its comprehensive data, free access, ease of use, integration with Google Ads, and unmatched keyword analysis.
To conduct effective keyword research, start with a broad topic, use Google Keyword Planner to find target keywords and analyze competition, find long-tail keywords, optimize content, and monitor performance regularly. Although Google Keyword Planner is an excellent tool, consider other tools like Ahrefs Keyword Explorer, KWFinder, SEMrush, and Ubersuggest for additional features and options.
To stay ahead in the SEO game, embrace structured data and schema markup, prioritize mobile-first indexing, and utilize video content. Additionally, keep an eye on algorithm updates, focus on user experience, optimize for voice search, diversify your keyword strategy, invest in content marketing, and monitor your success. By staying informed and adapting your strategies accordingly, you can improve your website's search rankings and attract more organic traffic.
Need Help with Keyword Research?

Get in contact for free advice!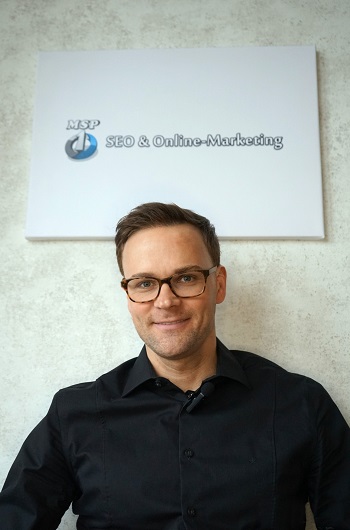 Boris Alexeev, M.A.
SEO specialist with 20 years of experience